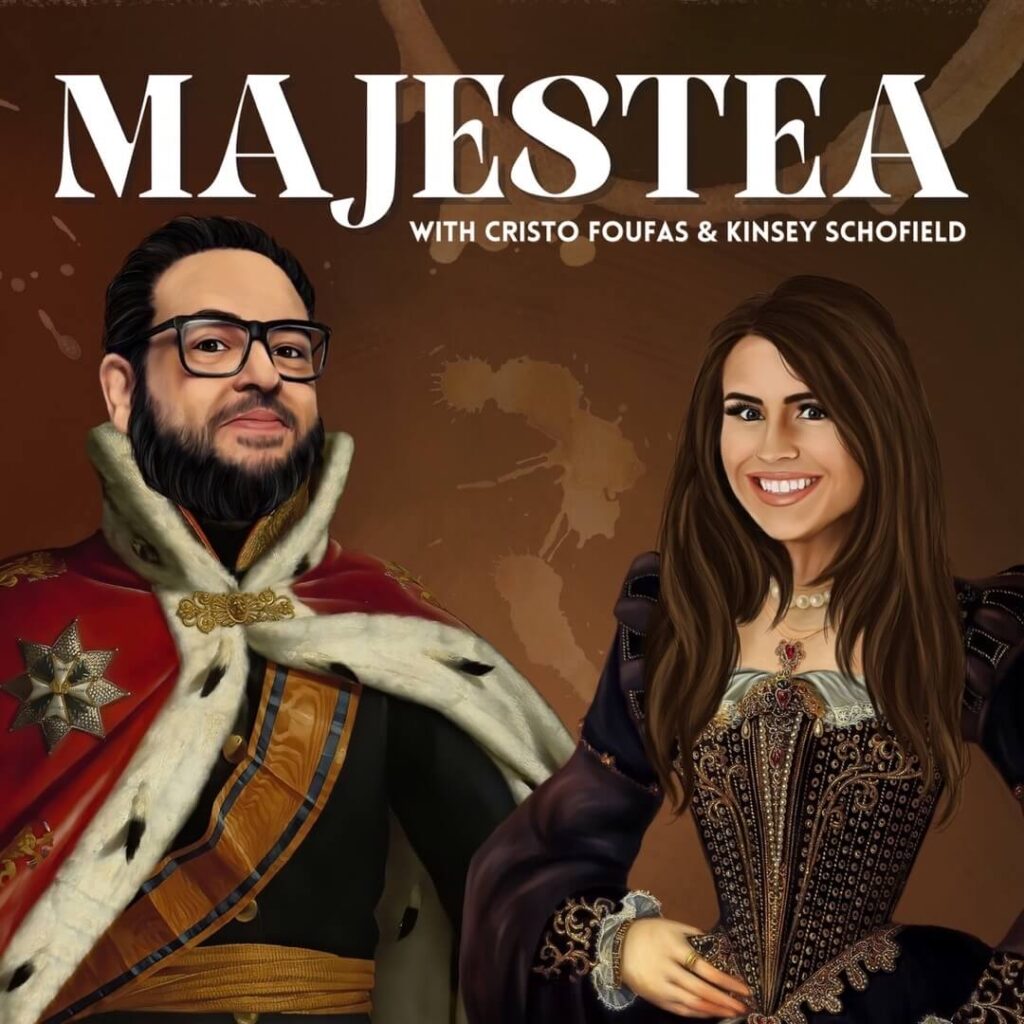 MAJESTEA with Cristo Foufas and Kinsey Schofield is a rare royal-themed podcast that features royal reporters from both sides of the pond! TV personality Cristo Foufas covers the royals a stone's throw from Buckingham Palace while royal author Kinsey Schofield covers all things stateside from Los Angeles, California. If you like keeping up with the British royal family between belly laughs… this is the perfect podcast for you.
MAJESTEA with Cristo Foufas and Kinsey Schofield is now available wherever you listen to podcasts.
Podcast Reviews ★★★★★
"This is THE most hilarious podcast series." – Christina
"I love listening to you both when I have my chemo. I have to say my nurses have started listening to the podcast. We have a good laugh. Please keep it up. With love, Jadeanna and the nurses at Leeds hospital." – Jade
"I just finished the last episode of the show and I have followed you from the beginning. I have been checking every day since the last one dying in wait for the [next] episode to appear! I LOVE YOU GUYS, you are so funny! I wanted to let you know how much I love your podcast." – Pauline

MAJESTEA with Cristo Foufas and Kinsey Schofield Credits
Hosts: Cristo Foufas and Kinsey Schofield
Executive Producers: Kinsey Schofield and Cristo Foufas
Audio Engineer: Kinsey Schofield
Video Editor: Kinsey Schofield
Graphic Designer: Kinsey Schofield
Copywriter: Kinsey Schofield
Podcast Manager/Distributor: Kinsey Schofield
If you are looking for the To Di For Daily podcast with Kinsey Schofield… click here.