Thank you so much to Access Hollywood for having Kinsey Schofield of To Di For Daily on to discuss Camilla Parker Bowles: The Crown Vs. Real Life.
– WHY COULDN'T CAMILLA DIVORCE HER HUSBAND FOR CHARLES?
According to standards set by "the firm," Camilla was never suitable to be Queen. She was not a virgin, she did not have the right pedigree, and the Queen was simply not a fan. (Physically, although I think the point is cruel, she was not considered suitable either.) Additionally, Queen Elizabeth is the Head of the Church of England, which at the time did not recognize divorce. So a divorcee as a future Queen was out of the question.
– DID CAMILLA ENCOURAGE CHARLES TO CHOOSE DIANA?
This is true. Camilla thought Diana was coy and not very bright. She believed that her and Charles could keep up their affair and Diana wouldn't know or wouldn't care.
– DID CAMILLA AND DIANA HAVE "THE" LUNCH DATE?
Yes! Diana said it was at that lunch where she confirmed (instinctively) that she was sharing Charles with Camilla and realized she was being set up for failure.

– DID PHOTOS OF CAMILLA FALL OUT OF CHARLES' DIARY/SCHEDULE ON THEIR HONEYMOON?
Yes! Diana discusses how horrific this moment was in Andrew Morton's book.

– DID CHARLES CHEAT ON DIANA WITH CAMILLA IN THEIR OWN HOME?
Unfortunately, yes. One time Diana and her bodyguard left Highgrove after a weekend there with Charles. A short time later she told her security guard to turn back around because she wanted to see if Camilla had already made her way up to her home… when they pulled up they immediately spotted Camilla's car. – It's worth noting that Princess Diana inevitably used the same space as a secret rendezvous with her lover(s.)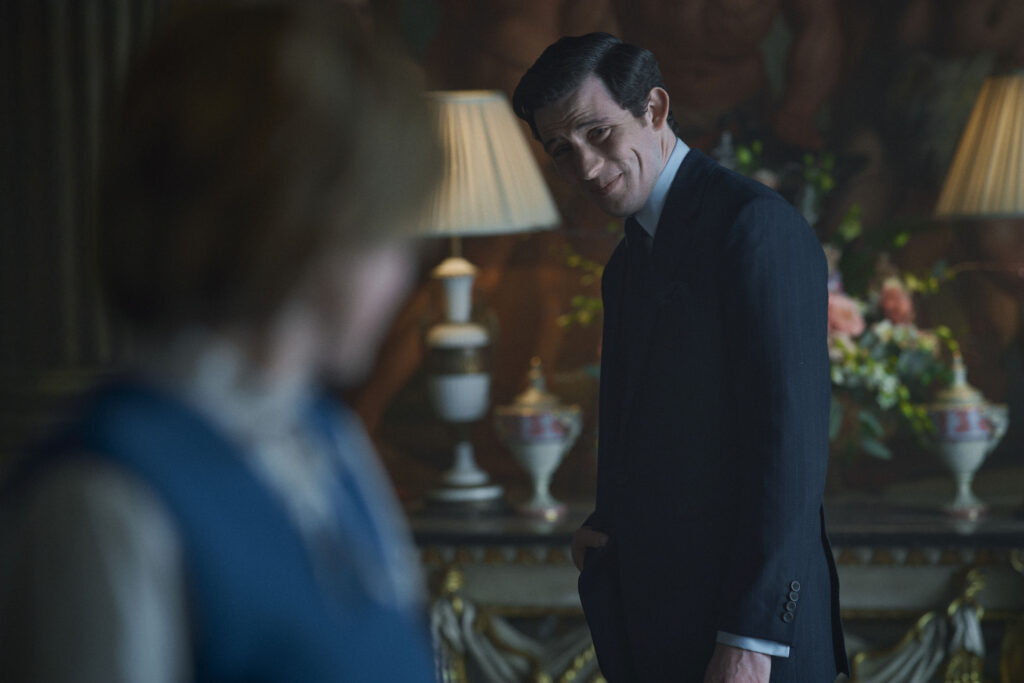 Here are some other facts that I find interesting about Prince Charles and Camilla…

– CAMILLA'S GREAT GRANDMOTHER WAS PRINCE CHARLES' GREAT GREAT GRANDFATHER'S FAVORITE MISTRESS.
Some historians have even suggested that this is how Camilla introduced herself to Prince Charles on the polo field.

– PRINCE CHARLES HAS SPENT YEARS TRACKING DOWN CAMILLA'S GREAT GRANDMOTHER'S (ALICE KEPPEL'S) JEWELRY GIVEN TO HER BY HIS GREAT GREAT GRANDFATHER (KING EDWARD VII) AND HAS PURCHASED THE PIECES BACK FOR CAMILLA.
Source: Christopher Wilson – Camilla biographer.

– CAMILLA USED TO LEAK STORIES ABOUT DIANA AND CHARLES TO THE PRESS.
Camilla would call Stuart Higgins of The Sun to give him the latest on Princess Diana and Prince Charles. She did this to divert the media from her and Prince Charles' affair. This is recorded in Tina Brown's The Diana Chronicles.

– DIANA REFERRED TO CAMILLA AS "THE ROTTWEILER."
Camilla had several nicknames for Diana including "Barbie" and "Mad Cow."

– CAMILLA DOES NOT LIKE BEING COMPARED TO PRINCESS DIANA.
Source: Christopher Wilson – Camilla biographer.
– AS SEEN ON THE CROWN, CHARLES LEFT DIANA ON A ROYAL TOUR BEFORE THEIR WEDDING. UNSEEN ON THE CROWN – WAS PRINCE CHARLES' PHONE BEING HACKED WHILE HE WAS ON THE TOUR.
The press assumed that it was Lady Diana on the call with Charles, his fiancé, but it was actually Camilla. This had to be devastating for Diana knowing that it was not her voice on the other end of the phone.

– CHARLES BEGAN CALLING CAMILLA ON THE 2ND DAY OF HIS HONEYMOON.
In Tina Brown's The Diana Chronicles she says that Charles also sent Camilla a 3 page letter from the trip.

– ALTHOUGH HIGHLY DISPUTED, PRINCE CHARLES' ROYAL BIOGRAPHER CLAIMS THAT CHARLES DID NOT BEGIN HIS AFFAIR WITH CAMILLA UNTIL 1986.
Prince Harry would have been two. However, Tina Brown believes that Charles and Camilla's affair started in 1983. When Charles finally broke down and publicly admitted he was having an affair with Camilla (1994,) it damaged the credibility of his PR team enormously. For years they had leaked stories saying that Diana was crazy and had mental health issues and was obsessed with Camilla. Charles was blissfully unaware that he had just confirmed what Princess Diana had been saying for years, repositioning her as the victim and not a lunatic.
Kinsey Schofield is the Founder of To Di For Daily and you can follow her on Twitter, Instagram, or Facebook.