Disclaimer: I have worked with Google as an influencer through Instagram and Twitter but this post in not included in our project. This is just an authentic review of my experience with their product.
Last week I was sent a promotional box from Google Chromecast in celebration of the release of Season 4 of Netflix's The Crown. Each piece inside of the box lead me on an exciting treasure hunt throughout Google with the help of my new Google Chromecast.
Google Chromecast with Google TV puts all your tv stuff in one place. You can easily search with Google Assistant to find different things to watch AND you can search the web!
Using my voice and each piece from my Google Chromecast aka The Google Curiosity Kit box… here are some of the fun things that I discovered about Princess Diana and the royal family…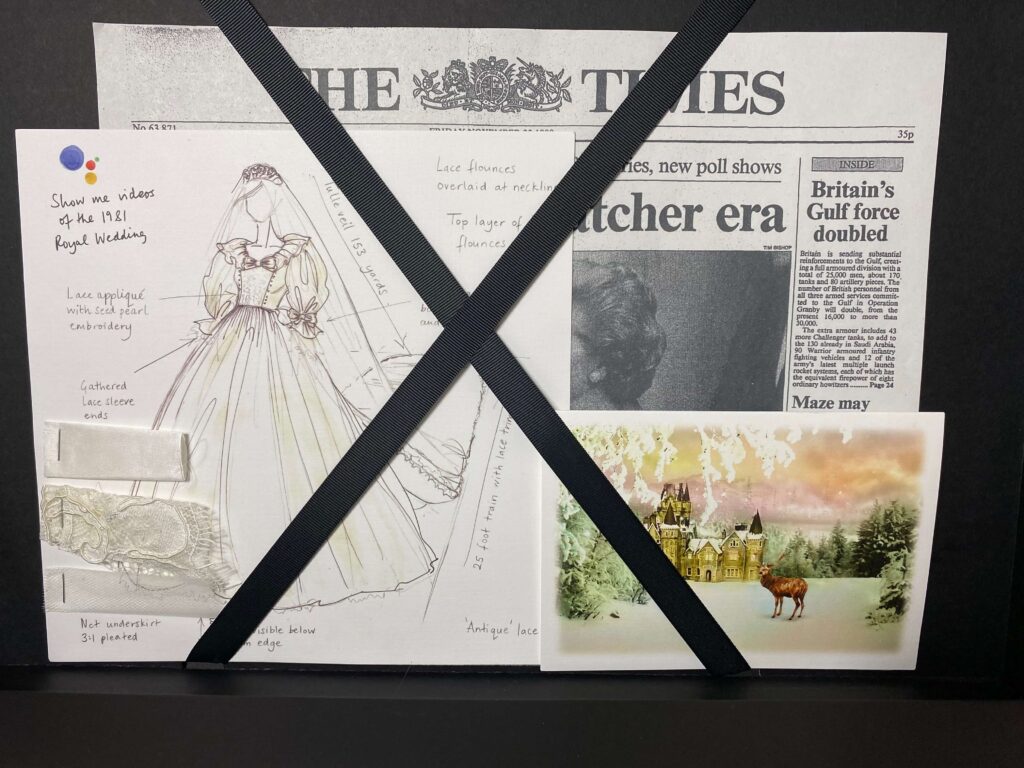 See how the left hand corner says "SHOW ME VIDEOS OF THE 1981 ROYAL WEDDING" And just like that…
Grab your popcorn and tissues!!! Sweet Diana looked so beautiful on her wedding day. It truly was a fairy tale production! The wedding took place on July 29, 1981 and was originally watched by 750 million!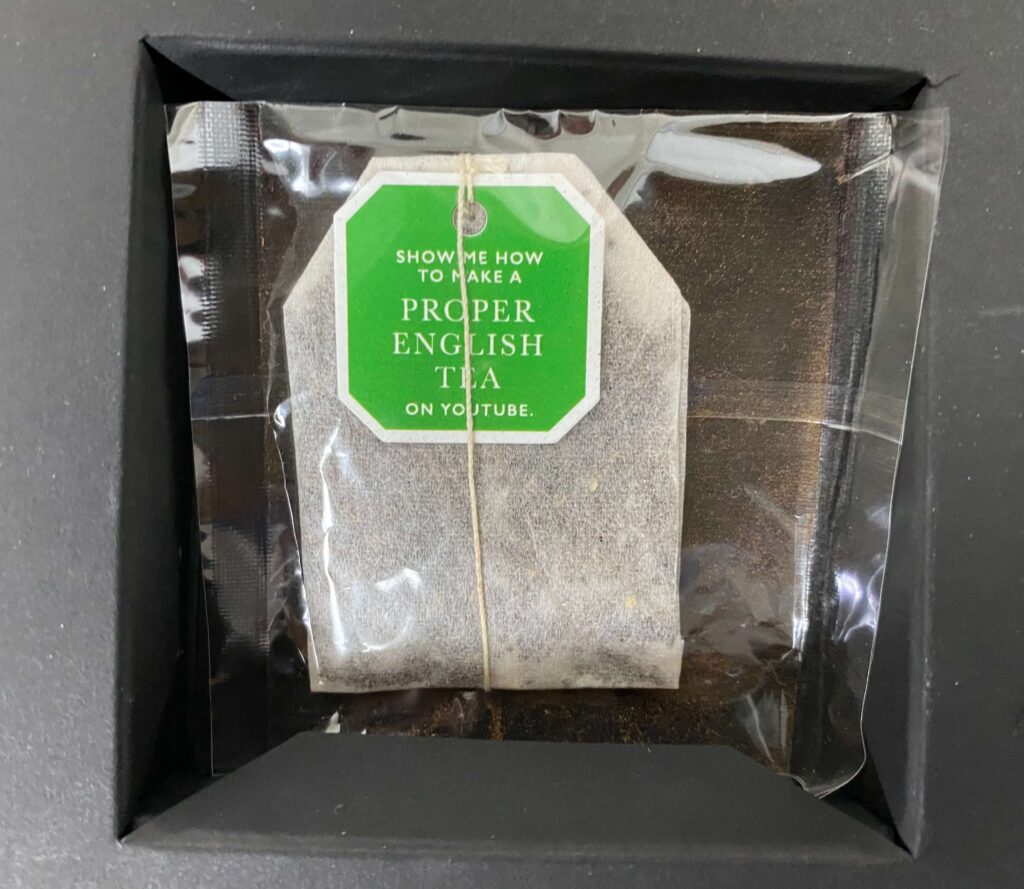 "SHOW ME HOW TO MAKE A PROPER ENGLISH TEA ON YOUTUBE" – BAM! This girl is so cute and so informative! Lia Hatzakis is an actress and vlogger and she has a lovely voice and delivery. Skip to 4:18 to see her PRINCE HARRY AND MEGHAN MARKLE SPOON!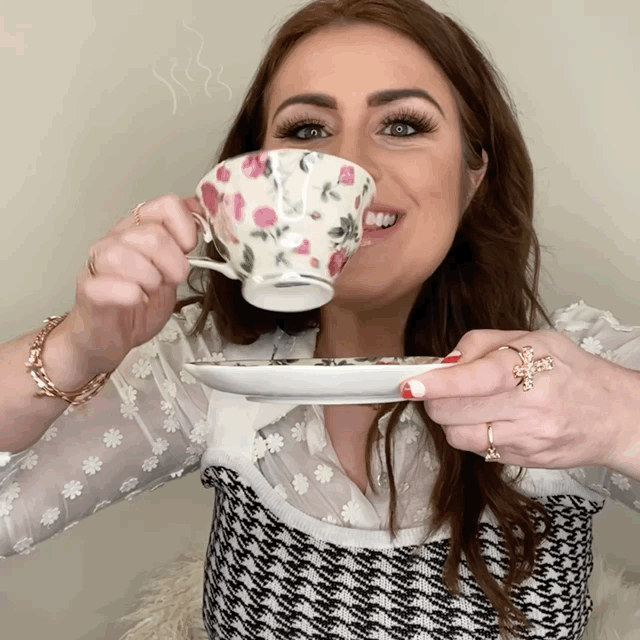 Since we're already in the kitchen… "SHOW ME RECIPES FOR CHRISTMAS PUDDING" –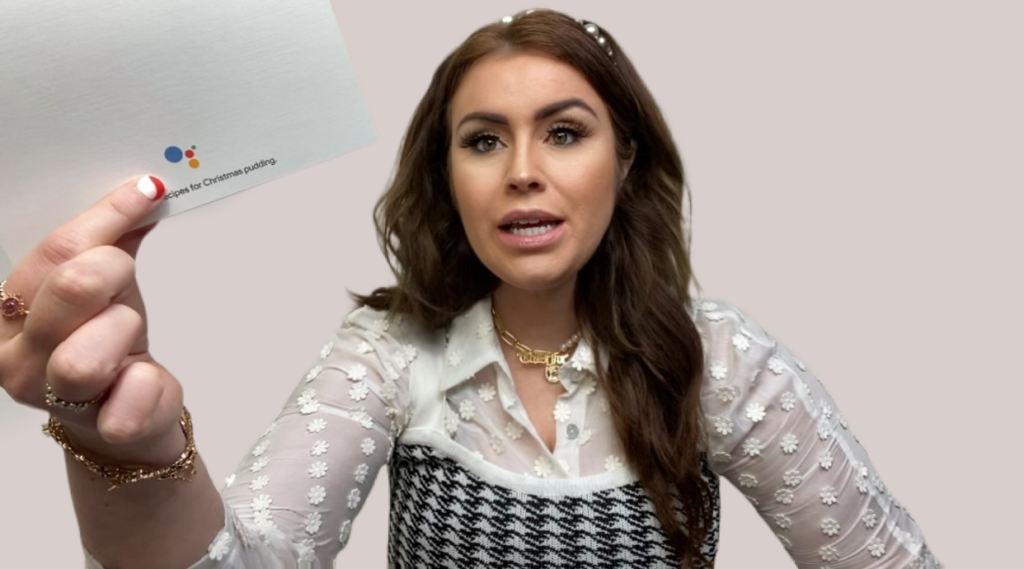 I loved this little bit because I am always joking about the Christmas pudding at Sandringham. Now I actually know what it is! Through Google Chromecast, I found a Classic Christmas pudding from BBC Good Food. It takes 20 minutes to prep and collectively 9 hours to cook it. That honestly sounds terrifying.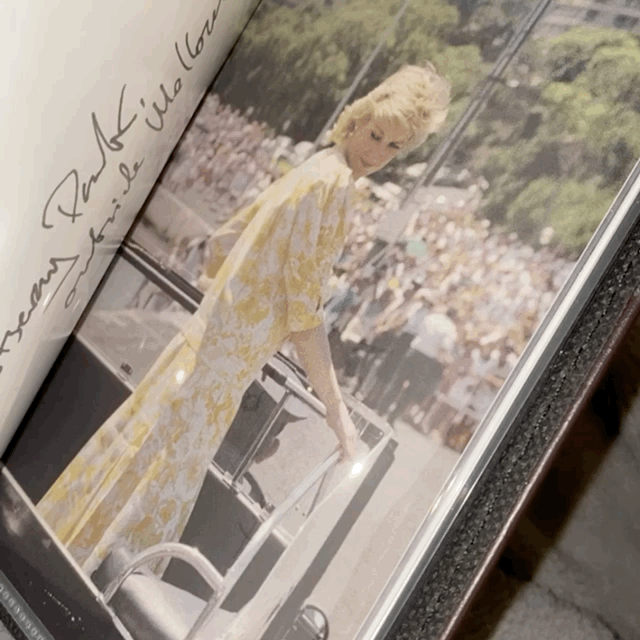 One of my favorite items in the kit is a photo album featuring Prince Charles and Princess Diana's real life trip to Australia. Within the book it reads, "SEARCH FOR 'BENEATH THE CROWN: THE TRUE STORY OF CHARLES & DIANA'S AUSTRALIA TOUR' ON YOUTUBE" –
This was a turbulent trip for the complicated couple but the highs were very high and honestly evoked some squeales out of me.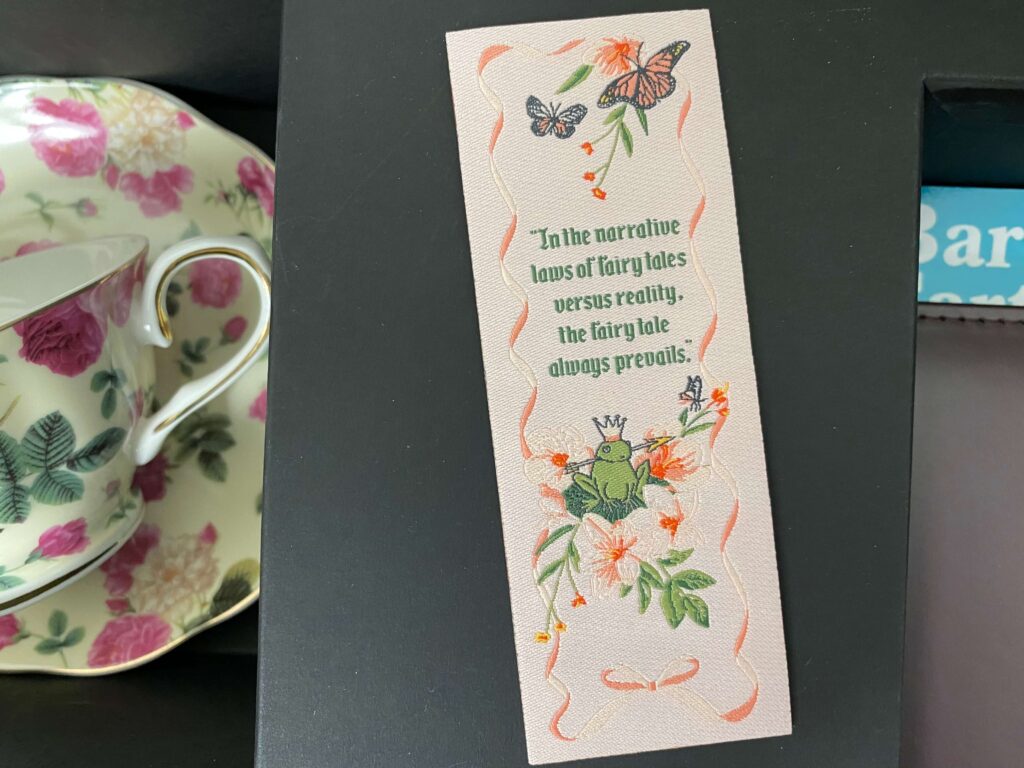 I love this cute bookmark that reads, "In the narrative laws of fairy tales versus reality, the fairy tale always prevails." Camilla says something similar to this line in Season 4 of The Crown. When you flip the bookmark over, it says, "SEARCH FOR 'BENEATH THE CROWN: THE TRUE STORY OF YOUNG DIANA' ON YOUTUBE" –
This is a fun video because you get a better idea of how Prince Charles and Princess Diana's relationship truly began. She was so young when she met her Prince!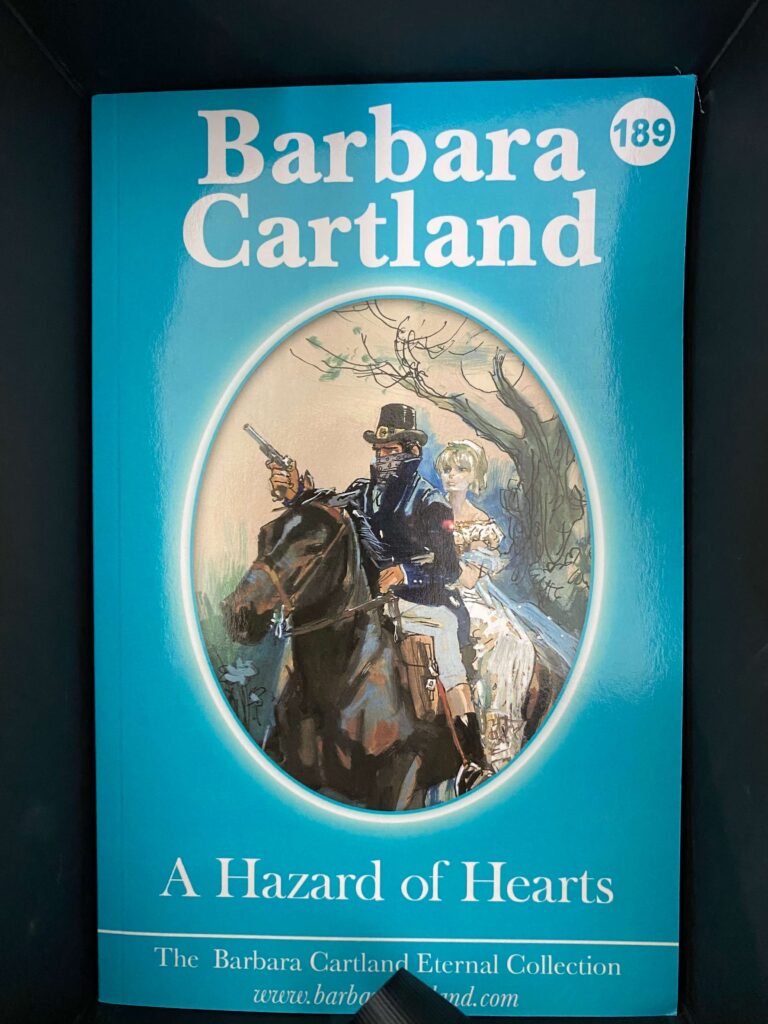 Last but not least, Barbara Cartland was one of Lady Diana Spencer's favorite authors growing up. Di would curl up and get lost in the romance (setting herself up for some severely unrealistic expectations.) When her father married Raine Spencer, Cartland's daughter, Diana suddenly became Cartland's step-granddaughter. When the author learned that Diana loved reading her books, she started sending her early copies!
Watch the video of my unboxing above. For a limited time, you can get 6 months of Netflix with a Google Chromecast purchase for just $89.99.
Kinsey Schofield is the Founder of To Di For Daily and you can follow her on Twitter, Instagram, or Facebook.