I am still vigorously plowing through Tina Brown's latest page-turner, The Palace Papers. I found the Duchess of Cambridge's chapter especially interesting. It's good to be reminded of the hounding that a young Kate Middleton took as she patiently waited to become Catherine, the Duchess of Cambridge. Brown correctly reminds us that it was frighteningly similar to a teenage Lady Diana Spencer. Photographers at every corner, hurling insults to instigate a reaction from her stoic figure. Kate held her head high. She never shared details of her life with the wrong people. And she stayed true to her heart!
One of my favorite suggestions is that Catherine's mother, Carole Middleton, is this magnificent momager à la Kris Jenner. Helping strategize her daughter's every move to secure the handsome prince. I think she just sounds like a pretty smart lady who loves her little girl.
I especially adore the story about Carole being overheard at a restaurant gloating about Kate's beauty and luscious locks! SAY IT LOUDER FOR THE PEOPLE IN THE BACK.
The Duchess of Cambridge has one of the best heads of hair in modern history. If you disagree… you are allergic to the truth.
While the monarch's mane is likely a blessed result of genetics… here's a list of products that I've been using to try to obtain la mane.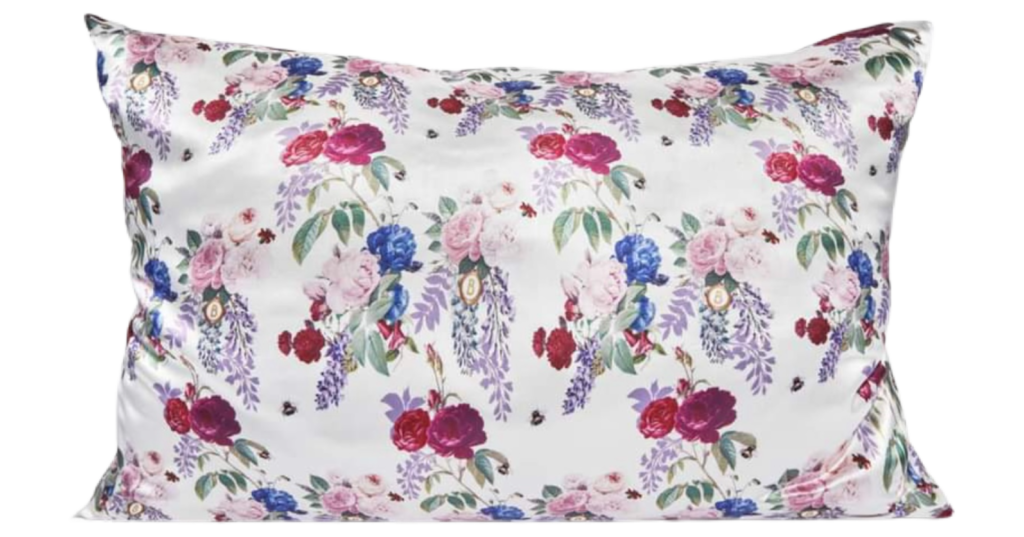 1. Kitsch Satin Pillowcase – $19.00 – This is only a recent hack that I discovered! According to SatinSerenity.com, "Sleeping on a satin pillowcase is a timeless beauty secret for maintaining lustrous hair and youthful skin. Satin's tightly-woven, smooth, silky fibers reduce friction on the hair, which prevents not only bed-head, but damage and breakage." I've been sleeping on my satin pillowcase from Kitsch for only a few weeks now but I will say that I enjoy it (surprisingly) more than my bamboo pillowcases. And how can you not LOVE LOVE LOVE their recent collaboration with Netflix's Bridgerton? If it's good enough for Lady Whistledown, it's good enough for me!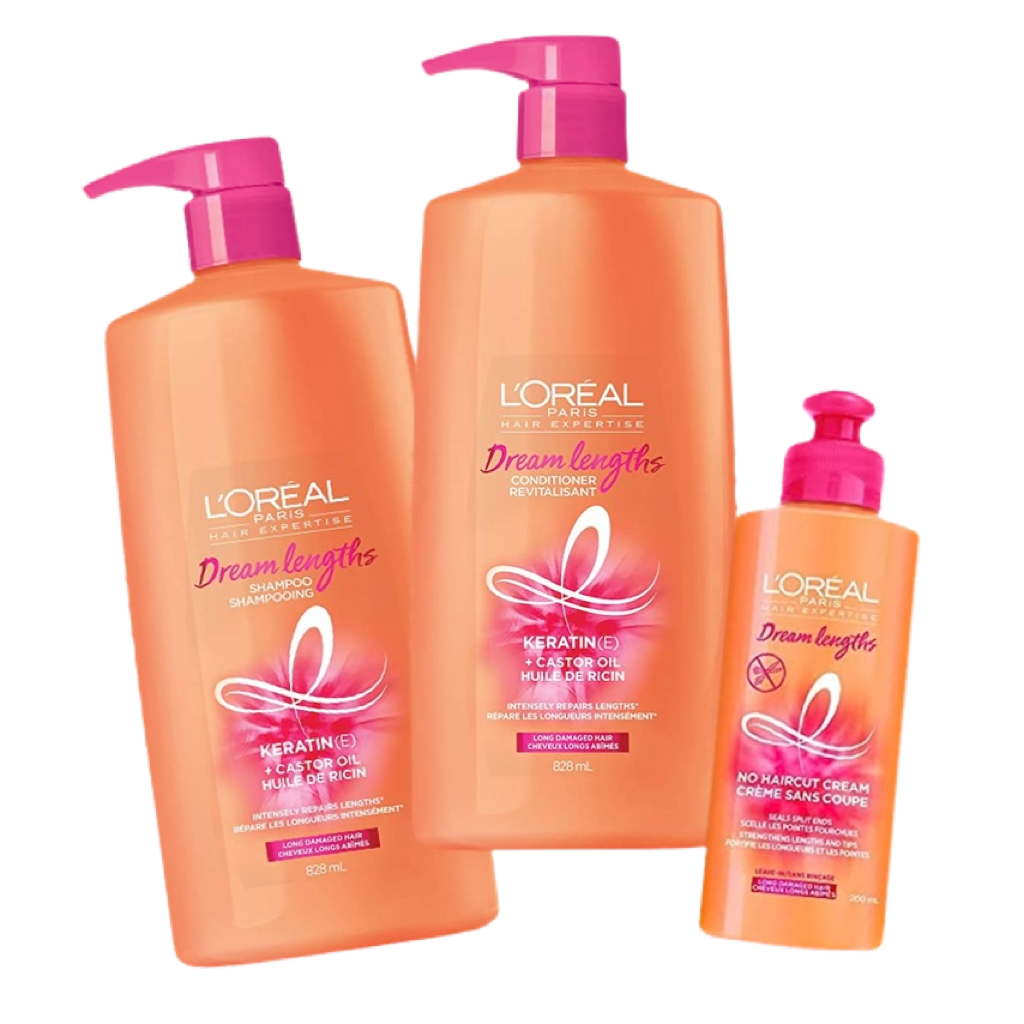 2. L'Oreal Paris Elvive Dream Lengths Shampoo and Conditioner Kit for Long, Damaged Hair (Set of 2) – $13.99 – I love this shampoo and conditioner so much that I even have my Mom using it! It was a ridiculous Amazon review that sealed the deal: "Every time I see the word detangle my hair laughs in thick a$* Italian but I can't stop obsessively finger combing it because I can run through it like butter… I know this review sounds super dramatic but I can't say enough good things about it just from one use," claims user s0800960. "Maybe the pandemic has just gotten to me more than I realized but sign me up for that strange addiction show because I am down for the get down." L'Oreal Paris Elvive Dream Lengths Shampoo and Conditioner says that it's made specifically for or to obtain long hair. It detangles and adds shine while protecting and strengthening your hair so you can continue to manage that long length! The smell is so yummy and I have noticed that my hair is significantly easier to manage when I get out of the shower with less loss and breakage. You can also check out their No Haircut Cream Leave-in Conditioner With Fine Castor Oil and Vitamins B3 and B5 for Long, Damaged Hair ($5.96) I have not utilized this product very often because… if I'm being honest with you… with regular use of the shampoo and conditioner… I don't need to!
3. Nature's Bounty Hair, Skin & Nails Rapid Release Softgels, Argan-Infused Vitamin Supplement with Biotin and Hyaluronic Acid – $9.49 – These vitamins have been a game-changer in my hair journey. They also improved my skin and greatly accelerated (almost annoyingly) my nail growth! I chopped all of my hair off – below my ears – during the plague. My hair is easily six inches away from my belly button today!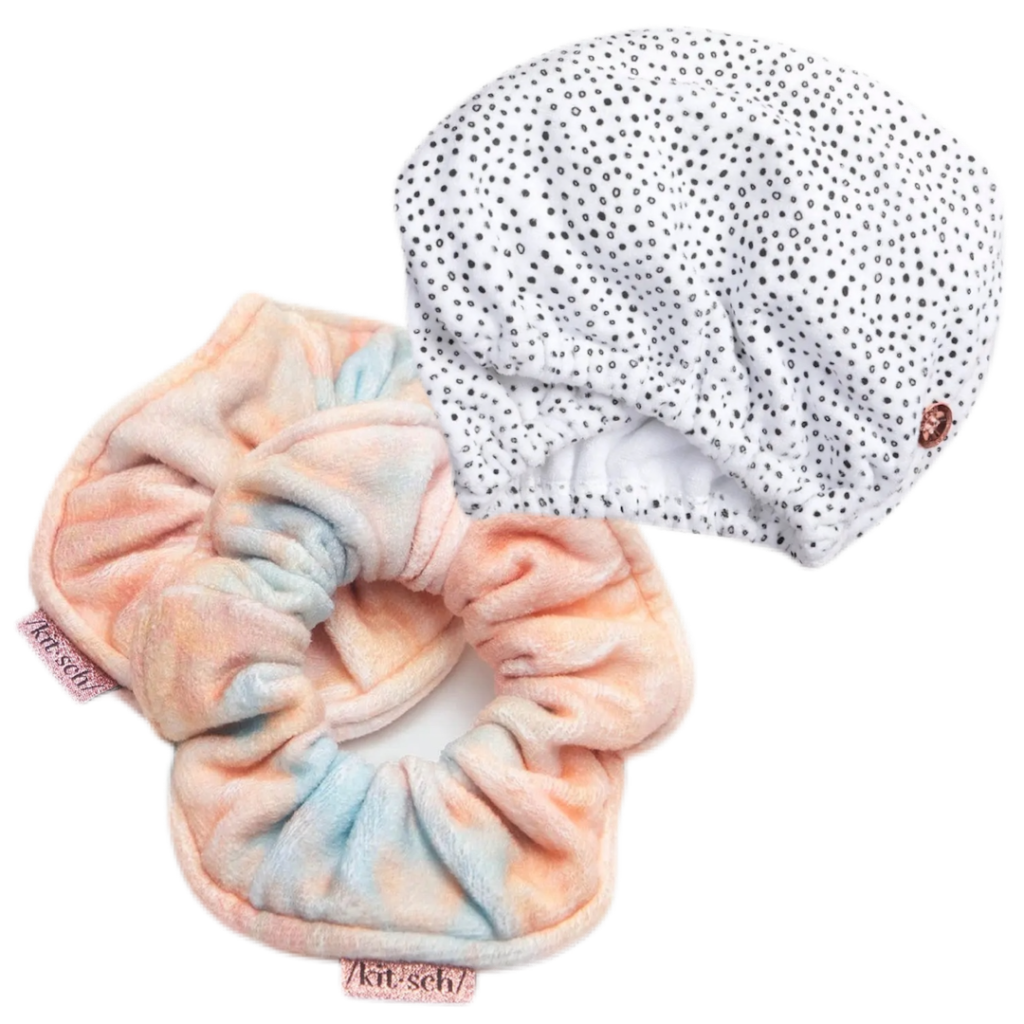 4. Kitsch Towel Scrunchie and/or Quick Dry Hair Towel – $18.00 / $23.00 – There isn't enough evidence to suggest that air-drying your hair is better than blow-drying it but you can certainly limit the exposure to heat (that can sometimes cause brittleness or breakage) with Kitsch's towel scrunchies or their quick-dry hair towels! Cut your blow-dry time in half or even more by wrapping your hair in their quick-dry towel. I let my hair dry as much as I can with one of their towel scrunchies in my hair with a super high bun to ensure mega volume when it's time to blow-dry!
5. drybar Detox Brunettes Dry Shampoo – $26.00 – I'm nervous that this item is currently not available on the website! drybar's Detox Brunettes Dry Shampoo is my go-to gray cover-up between salon visits. Just one or two quick sprays along the roots or I use a makeup brush to hide specific strands of hair. WHAT HAPPENS IF IT IS DISCONTINUED?! Do you have any recommendations? Tweet me!
To recap: Carole Middleton is never wrong. The Duchess of Cambridge is a Goddess. Tina Brown's book is kinda fun.
Kinsey Schofield is the Founder of To Di For Daily and you can follow her on Twitter, Instagram, or Facebook.