Roses Are Red, Violets Are Blue. I Was Supposed to Marry Prince William but I Guess You'll Do.
Need a last-minute Valentine's Day card? You're in luck! We've created these royal family-themed V-day cards for you to keep or chuck!
This unisex card is Queen themed. Love him/her more than corgis? Then download this thing!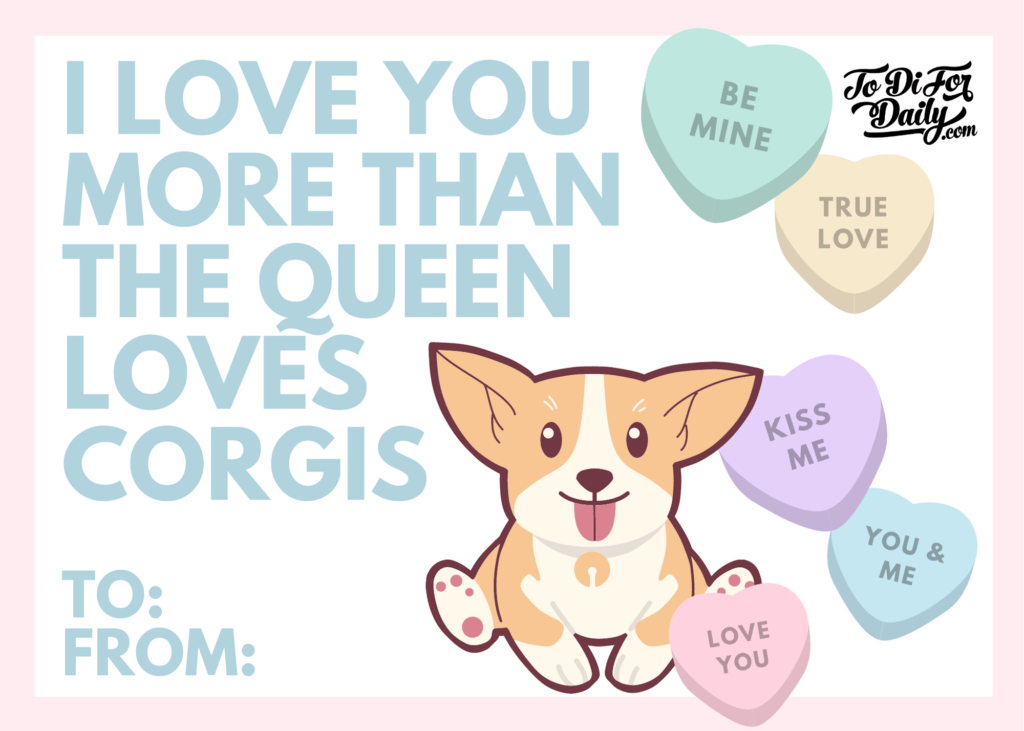 Next up is Diana – for your single friends. The ultimate bachelorette always had a grin. She was naughty and cheeky but everyone says the same, she had the sweetest heart and the world won't forget her name.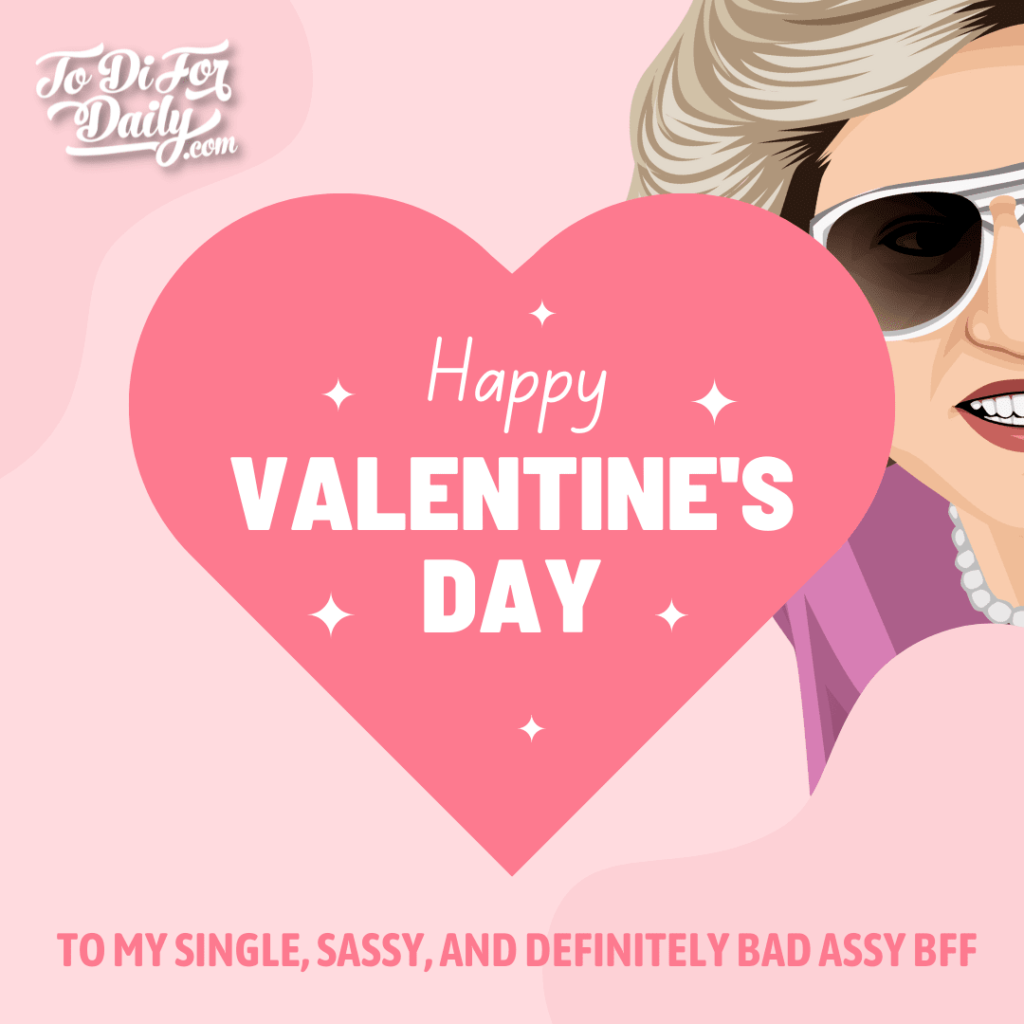 Here is Prince William. Soon to be King. We all knew we'd envy who got his wedding ring. But Catherine is lovely, she sometimes goes by Kate. Her beauty and kindness make her beyond great.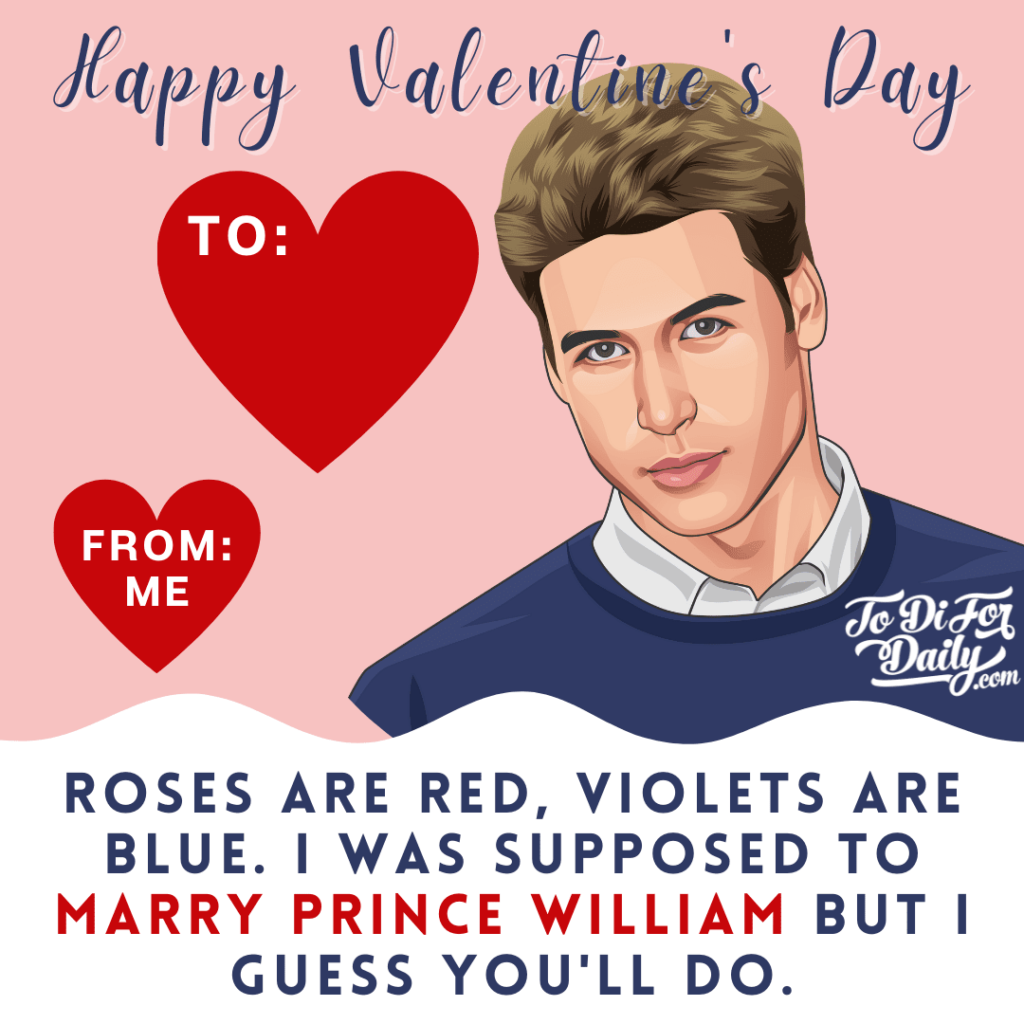 Speaking of Catherine, have you ever seen a bad picture? The most beautiful girl in the world could easily be your sister. Her favorite emojis are awfully funny, Kate's sense of humor is right on the money.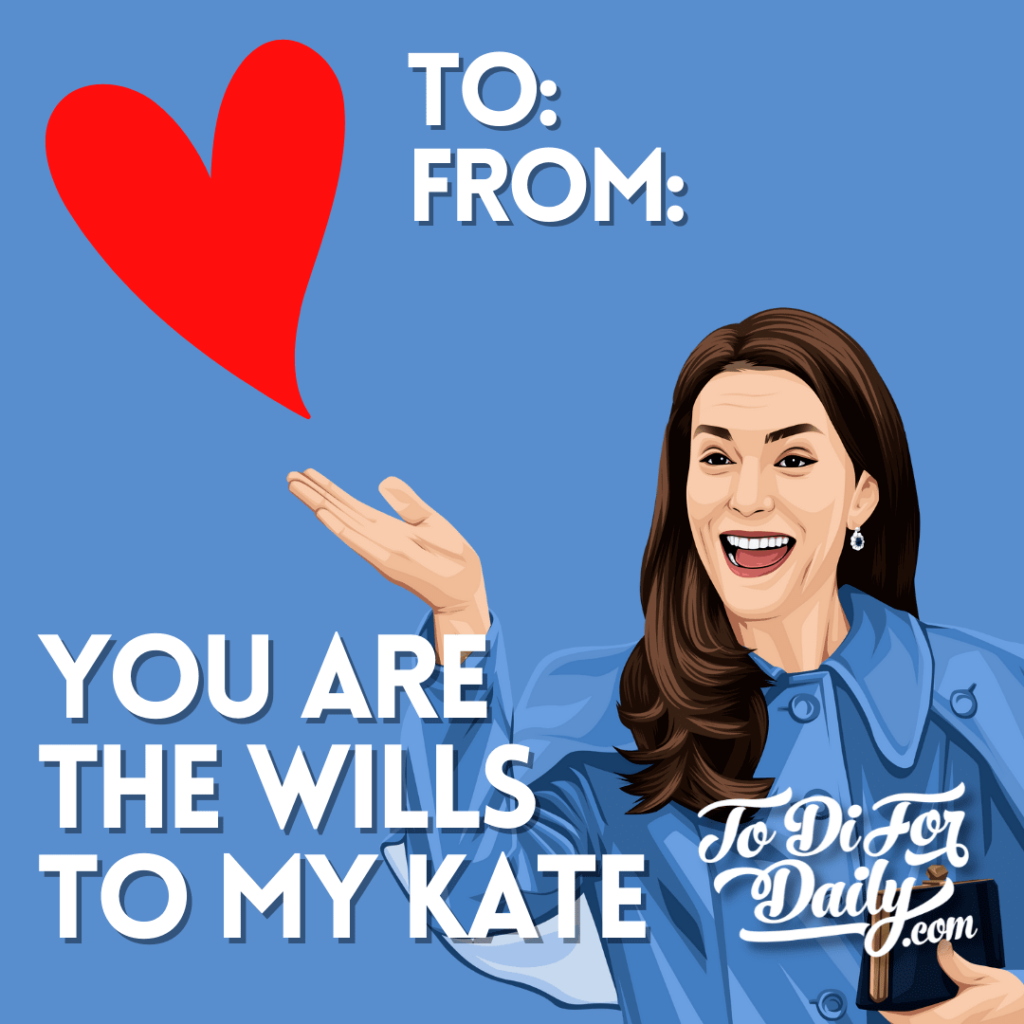 Harry and Meghan might be far away but their love is undeniable, what can we say?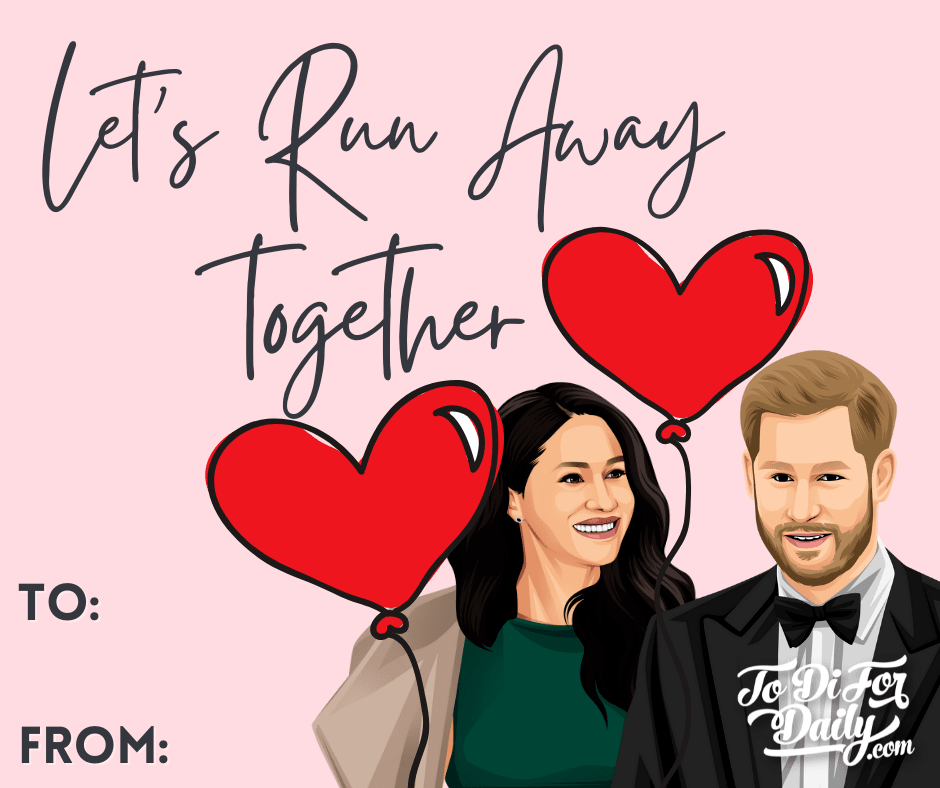 That's the end! Enjoy the Holiday! I hope you get something shiny. A rock with some weight.
…And if not just remind him that you wanted to marry Prince William (anyway.) Happy Valentine's Day!
Kinsey Schofield is the Founder of To Di For Daily and you can follow her on Twitter, Instagram, or Facebook.