I'm depressed.
Diana: The Musical has been canceled. I saw it for a second time a week ago and it was just as magical as it was the first time that I saw it. The sets are stellar, the costume changes are enchanting, the way wardrobe paired the black sheep sweater with a tulle skirt, the astrology jokes, the music, the casting, Diana's relationship with Sarah, I love it all.
I am so disappointed that Broadway's Diana didn't get the chance that it deserved and my Broadway insiders say that "Netflix killed them." Allegedly. As I explained to Mark Dolan on GB News, it was released to a massive audience ready to rip into it. People that aren't necessarily fans of Princess Diana or musicals. The show just as "Underestimated" as the woman.
No one is hurting more than the brilliant cast and crew. Some having spent YEARS developing this project. Roe Hartrampf posted to Instagram, "My first rehearsal as Prince Charles in Diana the Musical was December 17th, 2018. Our last performance on Broadway will now be December 19th, 2021."
The Emily in Paris star continued, "This show has changed my life several times over and I am feeling a whole lot of things right now but most of all I feel grateful."
The ABSOLUTELY STELLAR Jeanna de Waal posted to social media: "Very sad news," and "It's the final week of @dianaonbroadway and your last chance to catch this beautiful production that I am so proud of. I'm definitely in the grieving process and suddenly made of glass, but I'm already finding ways to be hopeful about the future and grateful for this experience." She finished one post with, "Love to everyone who supported us." Jeanna, you will be my favorite Diana forever!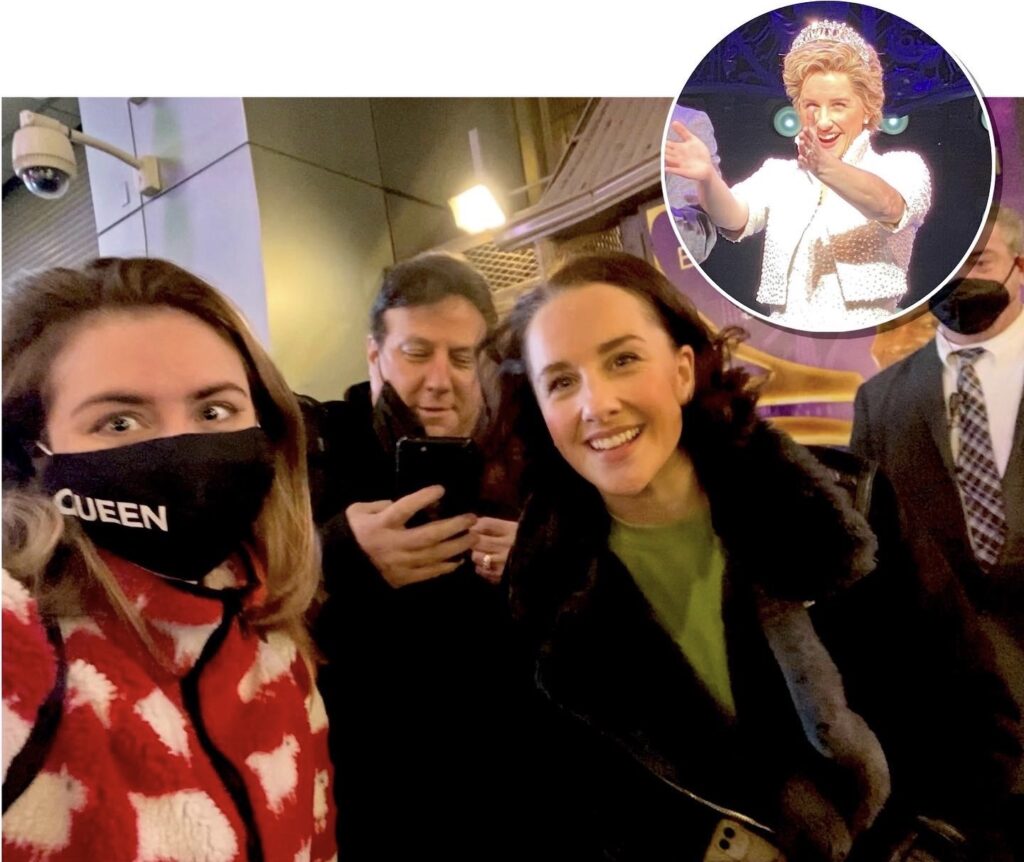 Ensemble-member Lauren E.J. Hamilton wrote, "The memories are forever." While Austen Danielle Bohmer admits, "The emotions have been complex and coming in ferocious waves. I think this one will take quite a while to process."
Nathan Lucrezio who plays Andrew Morton solemnly took aim at some of the production's attackers, "We were thrown an incredible amount of criticism and what I witnessed was the power of words. The power to give life and take away. And sadly it's being taken away."
However, he is saying goodbye on a high note… "Our show accomplished so many unprecedented firsts. The first legit musical to take on the story of Princess Diana, the first Broadway show to go back to its theater in the middle of a pandemic, the first show to have a Netflix release before its official opening, the first show to go back into previews and make changes with an album and pro-shot already released, and now the first Broadway musical to reopen and then close after 18 months of a shutdown." Nathan hopes that Diana the Musical will inspire others and open doors within the industry for other individuals.
"May what we did be the pioneering advancement this industry needs to see where we can take musical theater. May it teach those to have grace, and innovativeness as they bring their art to the masses. And may our show always live on in the people who absolutely loved it."
Diana the Musical was written by Tony winners Joe DiPietro and David Bryan and directed by Tony winner Christopher Ashley. The choreography is by Olivier Award winner Kelly Devine with musical supervision and arrangements by Olivier Award winner Ian Eisendrath. Tickets start at $39.00 and you can purchase them here for the few remaining engagements. The show officially closes on December 19th.
Jeanna de Waal plays Princess Diana, Roe Hartrampf is Prince Charles, Erin Davie is Camilla Parker Bowles, and Judy Kaye is Queen Elizabeth. The cast also includes Zach Adkins, Tessa Alves, Ashley Andrews, Austen Danielle Bohmer, Holly Ann Butler, Stephen Carrasco, Bruce Dow, Richard Gatta, Lauren E.J. Hamilton, Emma Hearn, Shaye B. Hopkins, André Jordan, Gareth Keegan, Nathan Lucrezio, Tomás Matos, Chris Medlin, Laura Stracko, and Bethany Ann Tesarck.
Congratulations to everyone for trying something new and unique and thinking outside of the box. I really enjoyed your production and I will miss having the opportunity to see it live.
Kinsey Schofield is the Founder of To Di For Daily and you can follow her on Twitter, Instagram, or Facebook.