We got a sneak peek of Spencer's Prince William hidden within the debut of Spencer's official movie trailer today.
"Mummy, what's happened to make you so sad?" asks Jack Nielen to Kristen Stewart's Princess Diana.
Amy Hubbard Casting searched far and wide for the perfect Prince William. Even taking the casting to Twitter! ScreenDaily.com describes Nielsen's portrayal of Prince William as "sparky and mature." Other accounts praising the tender scenes between Stewart and "her boys."
Since Jack is relatively new on the scene, we thought we would bring you 10 Facts about Jack Nielen aka Spencer's Prince William.
1. Jack was born on August 05, 2009, in Chelsea, London. He recently celebrated his 12th birthday with a Spencer-themed cake that featured behind-the-scenes shots from the movie. The yummy treat was customized by Cakes by Robin out of London.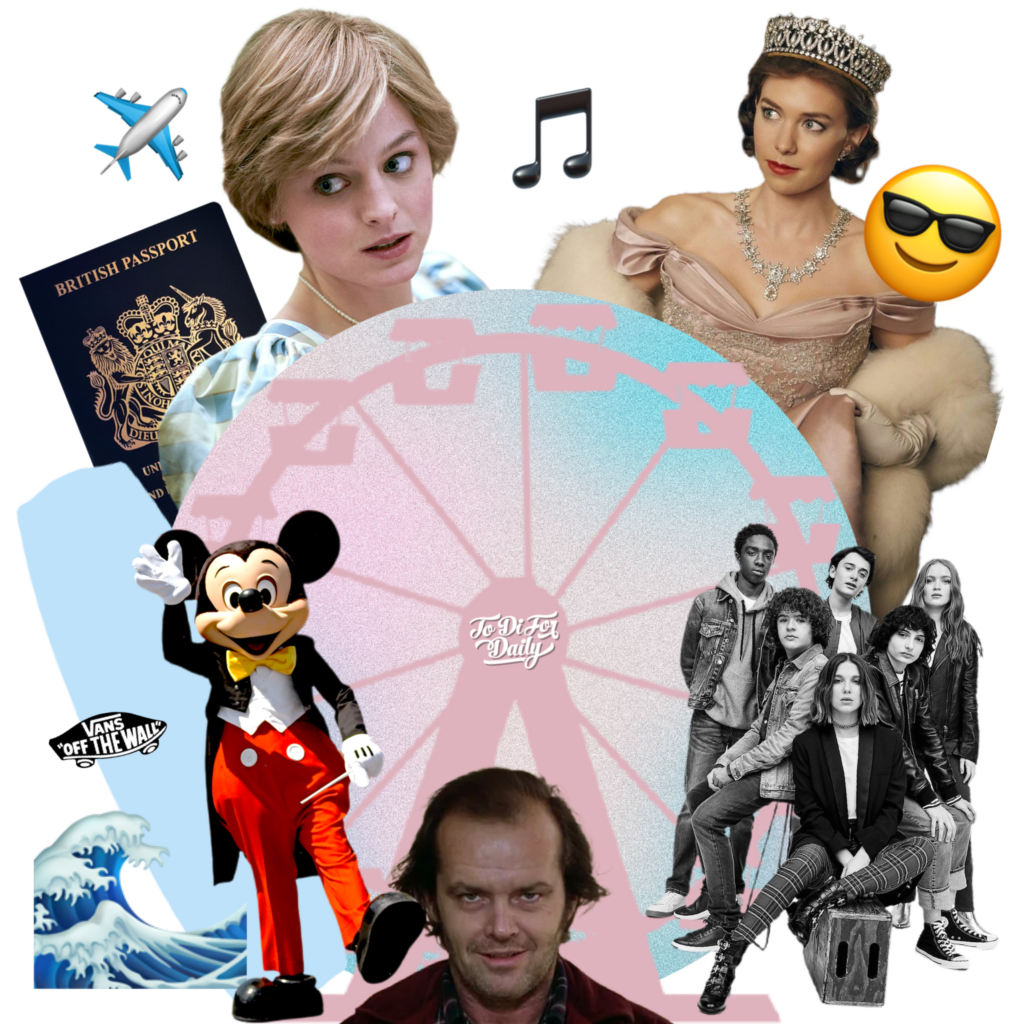 2. While Jack is making a splash on the big screen, he's got his eye on Splash Mountain. The actor is a wanderlust with a soft spot for theme parks! Similar to the real Prince William, who undoubtedly cherishes the fun photos of him and his mother enjoying Thorpe Park theme park, Jack shares young William's enthusiasm for amusement parks. Jack follows very few accounts on Instagram but follows numerous theme parks including Orlando's Discovery Cove, Universal Orlando, Disneyland, and Walt Disney World!
3. Speaking of splash, according to his bio, Jack likes to wakeboard! The self-described "World Traveler" must gravitate to destinations that allow him the opportunity to get in the water!
4. Jack seems to be a fan of The Crown season 4's Emma Corrin. He follows the Golden Globe winner on Instagram. Emma, most recently nominated for an Emmy, has been applauded for their portrayal of Princess Diana in Netflix's The Crown. Perhaps the young thespian is a Crown fan in general. He also follows seasons 1 and 2's Princess Margaret aka Vanessa Kirby.
5. Call him a Jack of All Trades. Get it? The young movie star is an alto in his prep school choir.
6. What is Jack listening to in his headphones? Probably Joy Division. He considers them one of his favorite bands! Joy Division was active from 1976–1980 and is probably best known for their single "Love Will Tear Us Apart."
7. "Love Will Tear Us Apart" was released in 1980. That is the same year that Jack's favorite scary movie was released, The Shining. The Shining is (obviously) an iconic movie based on a book by Stephen King. The film stars Jack Nicholson, Shelley Duvall, Scatman Crothers, and Danny Lloyd. If I'm being honest, it's too scary even for me!
8. When he's not watching scary movies, he must be binging scary tv shows! Based on his Instagram follows, Jack enjoys the science fiction horror drama, Stranger Things. He follows cast members like Millie Bobby Brown, Noah Schnapp, and Caleb McLaughlin. We're sure he's looking forward to the Stranger Things season 4 release on Netflix in 2022.
9. When it comes to fashion, the guy has a pretty fierce collection of sunglasses. You frequently see him sporting shades on the 'gram. He also follows clothing companies Vans and Abercrombie & Fitch.
10. Jack is not an only child. He has a sister named Julia.
See Jack Nielen as Prince William in Kristen Stewart's, Spencer, in theaters November 5th, 2022. The official trailer is below…
Kinsey Schofield is the Founder of To Di For Daily and you can follow her on Twitter, Instagram, or Facebook.